​At EO Chiropractic, our Australian-qualified Chiropractors have been helping the local community since 2017. We care for patients in both English and German, helping both the American and German community.
We pride ourselves on being thorough, listening to the patients' needs and tailoring our care to their specific desires. We provide the best possible care and outcomes to our patients.
We are a multidisciplinary practice and offer a range of care options including Massage Therapy, Physical Therapy and Psychotherapy.
Our Ramstein Chiropractors offer safe, gentle and effective care for all, are are proficient in various techniques and methods.
To see how we can help, please call us on 06371 4988894 or email us on info@eo-chiropractic.com, one of our friendly staff will get back to you as soon as possible.
Meet the Therapists:
Chiropractors: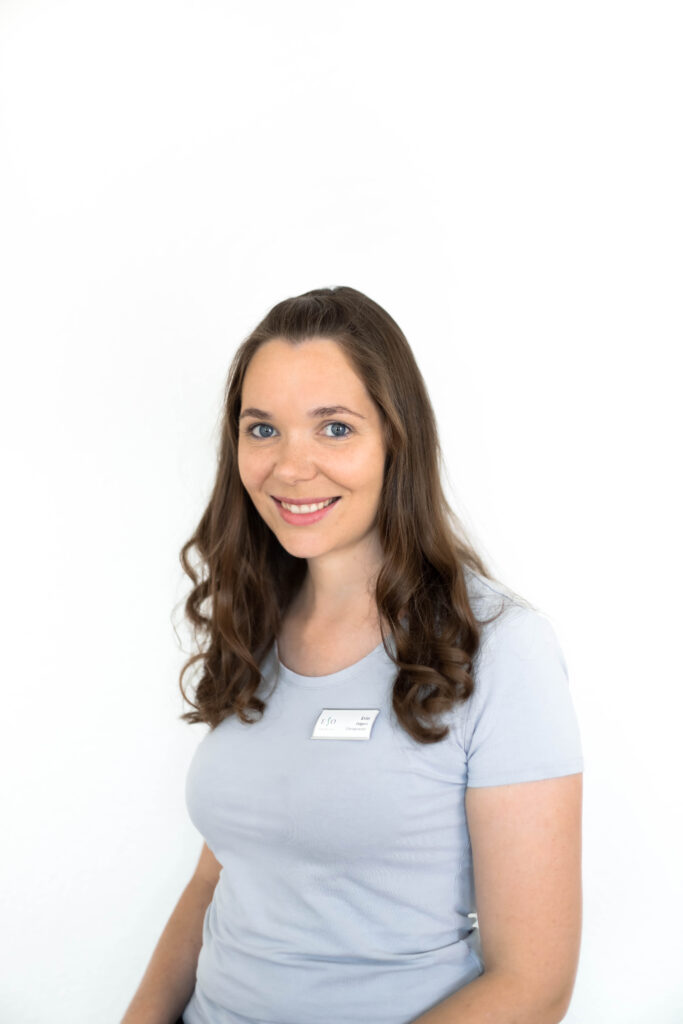 Owner and Principle Chiropractor
Erin founded the Praxis in 2017 in Ramstein after working in the local area since 2014. Graduating from RMIT University in Melbourne with a Bachelor/Masters in Health Science/Chiropractic in 2013, Erin moved to Germany to be with her German husband.
With the lack of Chiropractors both in the local community and Germany, Erin thought it would be a great opportunity to help serve the local community.
Her journey towards becoming a chiropractic started when she was 10 years old, after having a biking accident she started suffering from frequent headaches and migraines. It was only after being taken to see a Chiropractor (Who she still sees today when she gets a chance to travel back home) did she have any relief. Always having an interest in Health and helping people, becoming a Chiropractor herself seemed like a natural choice.
She loves helping people from all ages and walks of life. From a baby to the elderly, Erin has a particular interest in helping women through pregnancy and postpartum issues, treating babies and Migraine/Headache sufferers. She has completed various post-graduate studies focusing on functional neurology, the pregnant/postpartum stages of a females life and paediatrics.
Her chiropractic treatments usually consist of adjustments, along with soft tissue therapy techniques and exercise prescription. She believes greatly in the benefit of Chiropractic partnered with active care for the patient to continue with at home. Her aim is to get patients moving/feeling better so they can focus on maintaining this optimum functioning.
Erin's personal life revolves around her family, her 1 year old daughter Ella and soon-to-be son. You may see them around the Praxis, Ella at the front desk welcoming you as you come in. She greatly appreciates the flexibility of being a working Mum with two little ones.
Fraser:
Associate Chiropractor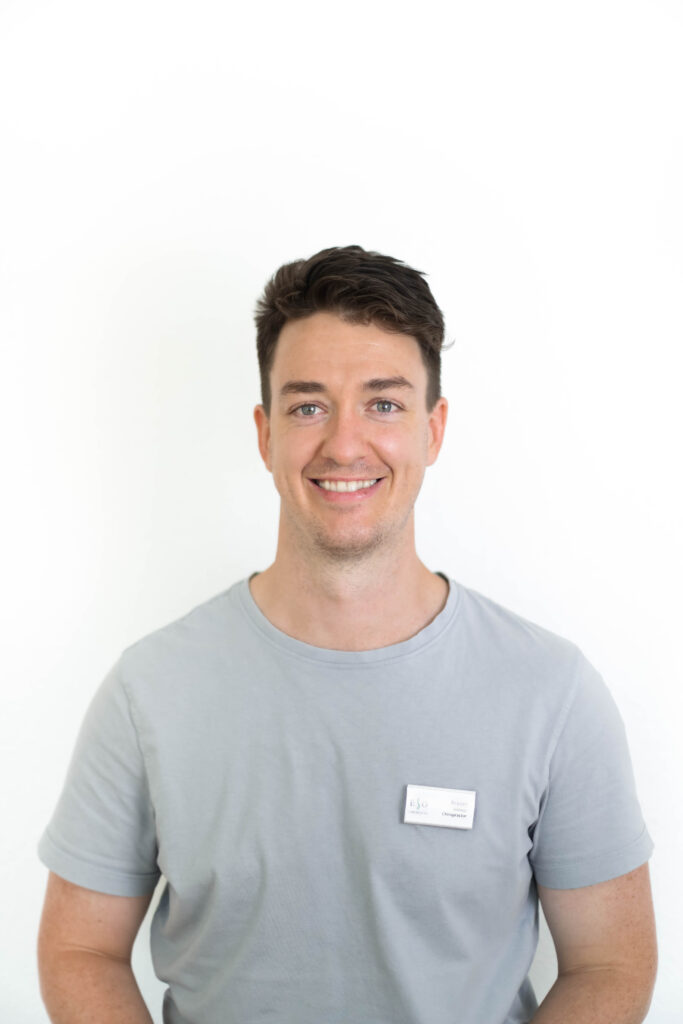 ​Fraser is one of our associate Chiropractors coming from Albury, Australia and has been practising in Germany since 2020. He studied at RMIT University in Melbourne and has recently finished his post-graduation qualifications as a Sports Chiropractor (ICSC- Internationals Sports Chiropractic Certification). Having grown up playing many sports including Australian Rules Football, basketball and Tae Kwon Do, this helped develop his love for working with athletes from all walks of life. From the weight-loss/fitness goal community to the professional athlete.
He has a particular interest in the mechanics of walking, more specifically the relationship between the feet and the hips. With the majority of our lives spent sitting or walking, it is of the upmost of importance to have a stable and strong base of contact. His treatments utilise chiropractic adjustments, mobilisations, targeted soft tissue therapy and prescribing rehabilitative exercise, to treat pain at its source, rather than masking the pain.
Fraser has also worked in multiple international sporting events to date including the Kickboxing world championship, PGA Tour, the upcoming World Games in the US and medically managed a local AFL team in Australia.
In his free time Fraser likes to keep active at the gym, play in a an Aussie Rule Footy team in Frankfurt, snowboard and explore around Europe.
Ella:
Associate Chiropractor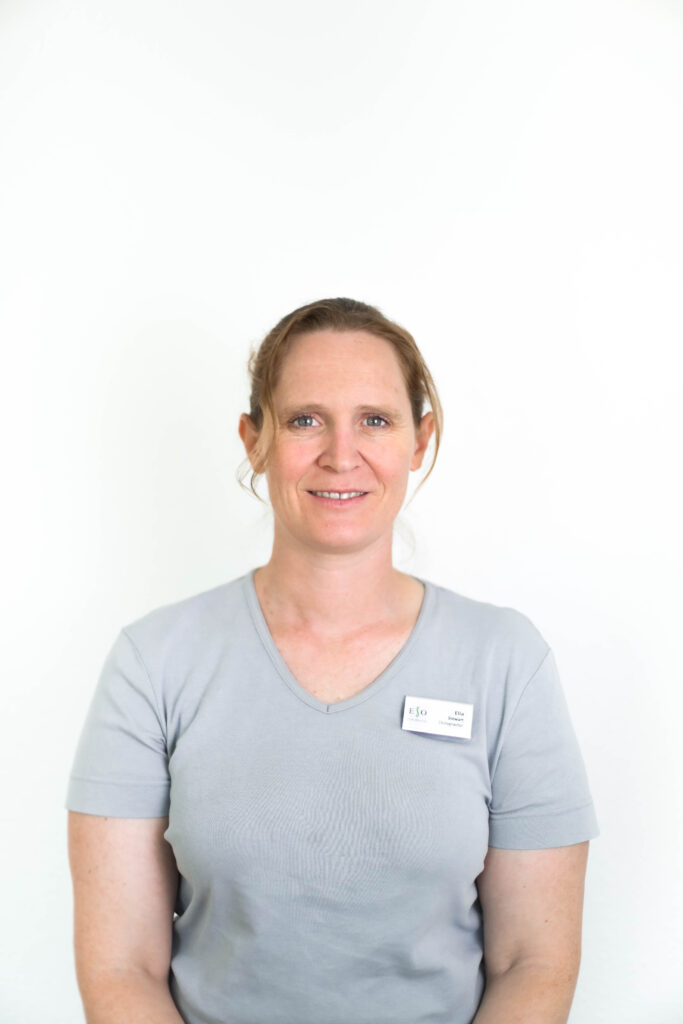 The most recent addition to the clinic and originally from Adelaide, Australia, Ella graduated with a Masters of Chiropractic from Macquarie University in Sydney Australia in 2011. Before this she worked for 10 years as a ski and snowboard instructor around the world. As a Chiropractor she has worked in a number of clinics in Australia and gained valuable experience in a range of situations. Ella has a broad range of interests in Chiropractic from assisting those with chronic conditions to acute injuries and helping people through pregnancy. She has a particular fondness for rib adjustments (that sharp pain when you breath deeply). Her treatments involve targeted soft tissue work, adjusting appropriate to the situation and home exercises. Above all she believes Chiropractic is a shared treatment that is better with the active participation of the patient. Outside of work, she enjoys travelling, long distance walking, including the Camino de Santiago, learning new languages and is a proud member of the KMC Eagles Ice Hockey club.
Renti:
​Massage Therapist and Physiotherapist.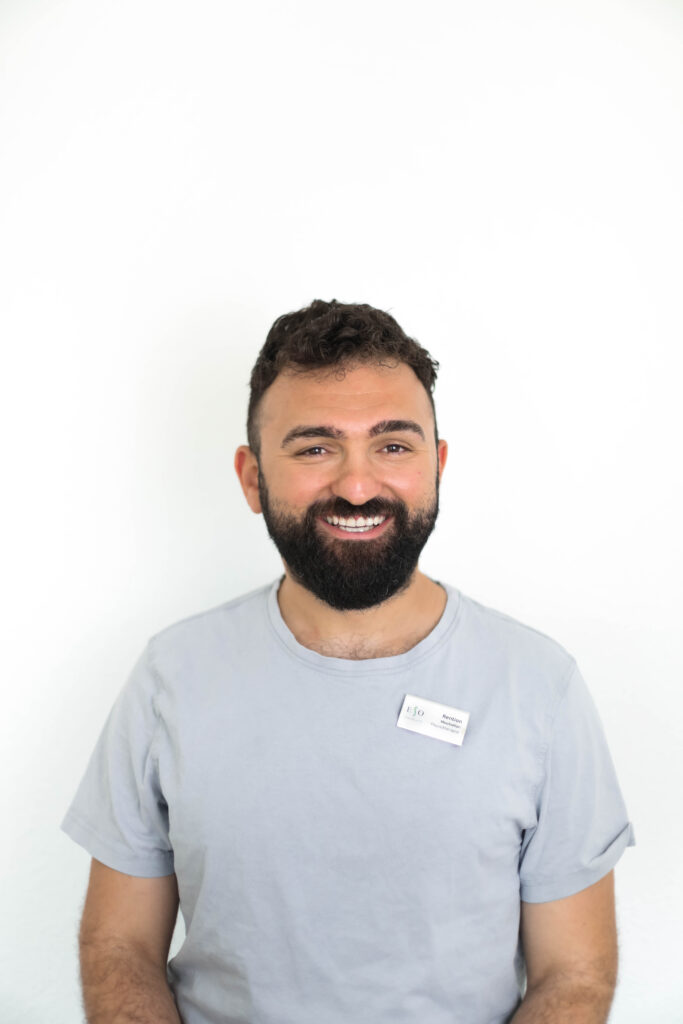 ​Coming from Greece, Renti is trained as both as Massage Therapist and Physiotherapist. He has been a great addition to the team at EO Chiropractic bringing his knowledge of over 9 years of education. He started his career as an assistant therapist in 2013 at a vocational training institute, also working as a massage therapist at the same time. Since the beginning he has always dedicated himself to further education and upgrading his skills to better help those he treats. His further education has specialised in myofascial release and deep tissue training and then after realising he wanted to study formally, he enrolled in a collaboration program between the Metropolitan College of Athens and the University of East London. He graduated with a Masters of Physiotherapy in 2019 and doesn't plan on stopping there. For him the holistic approach is the most effective way of treating people, first hearing what issues the patient is suffering from and then implementing a customised treatment plan to help that individual. In particular he enjoys helping people of all ages suffering from injury, illness or disability through exercise, manual therapy, strengthening and advice. Renti's ultimate goal is to help impact on your overall health, happiness and ability to live life to the fullest.
In his spare time, you can find Renti spending time with the people he loves, his friends and family.
​Joanna:
Physiotherapist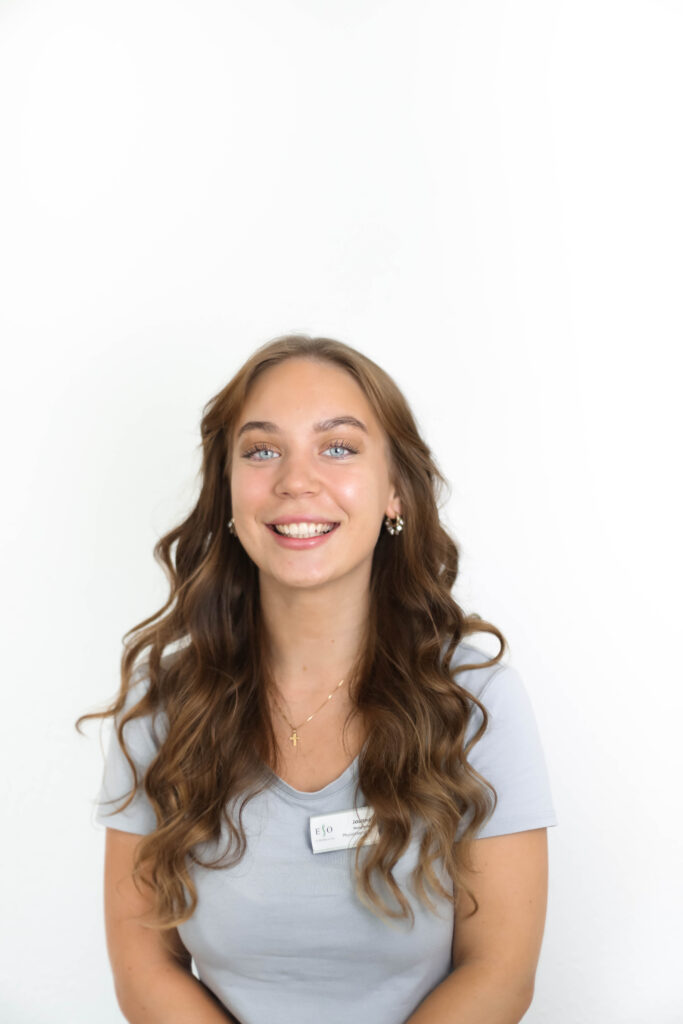 ​Joanna is a German-trained Physiotherapist and certified Personal Trainer. Her focus is on active recovery through stabilization, strength and mobilization methods. In particular she loves working with athletes, from the semi-professional to those that love to stay active, she aims in working towards getting your body in the optimum state it can be to ensure proper function, increased performance and decrease chance of injury. To do this she focuses on both the muscular and joint issues that could be causing you issues via a number of different soft tissue and mobilization techniques.
In her free time Joanna is passionate about travelling, photography and food.